Join us for our fun upcoming events! Be sure to check our Facebook Page for the latest updates!
Monday, December 10th: Theology on Tap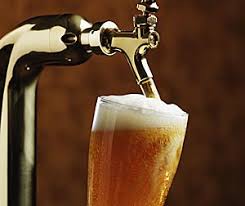 Manassas Theology on Tap! All adults (ages 21-39) single and married of all faith backgrounds are invited. Toni Papp, a youth minister in the Diocese of Arlington will be giving a talk entitled, "Running Towards Holiness." The talk begins at 7:30 pm. Invite your friends! Arrive early to get a seat and some food!
Manassas TOT, cosponsored by Arlington Young Adult Ministry and All Saints Young Adult Ministry, is held on the second Monday of each month at Old Town Sports Pub located at 8971 Center St, Manassas, Virginia.
Friday, December 14th: Ice Skating & Cookie Swap
Join us for an Ice Skating Night on Friday, Dec. 14th from 7-9pm in Old Town Manassas at the Harris Pavilion. Skates are available for a rental fee of $5 and it costs $9 for admission to skate. Tickets and skate rentals can be purchased at the ticket counter the night of the event. We are planning to have hot cocoa and snacks available as well! Young Adult with families welcome!
Interested in some sweet treats? Join us at 9:00pm as we take the party over to the Upper Room over at All Saints for a Cookie Swap! Everyone attending is asked to bring a plate of cookies to share. We welcome all different kinds of cookies!!!
Wednesday, December 19th: St. Lucy Service Outreach
7:00-9:00 p.m. – Meet at the St. Lucy Catholic Charities Food Warehouse and then help clean, sort and pack food. Simply meet us at 7:00 at 8426 Kao Circle in Manassas.
Wednesday, January 2nd: P3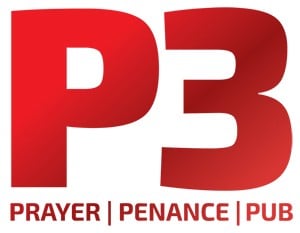 6:30 p.m. – Confessions (arrive at the latest by 6:00 if you want to make it to confession).
7:00-8:00 p.m.  – Adoration in the chapel and a short reflection.
8:00 p.m. – Dinner at a local pub or restaurant!
Saturday, January 26th, 2019: Panama in the Capital
The Diocese of Arlington and the Archdiocese of Washington DC are working together to put on a one day event for Young Adults at Catholic University here in DC! This will coincide with the  World Youth Day events happening in Panama. Register at the website.
Saturday, February 22nd: Young Adult Reception with Bishop

Save the date! There 
will be a reception for young adults during the Catholic Charities Ball on 
Friday, February 22
 at the Ritz Carlton from 9:00pm-Midnight. The Most Reverend Michael F. Burbidge will be in attendance as the special guest. Please note that the dress for this event is black tie/cocktail party. 
Please make Reservations by January 28, 2019.
Information for this event can be found on the Catholic Charities website at 
here
.