Join us for our fun upcoming events! Be sure to check our Facebook Page for the latest updates!
Tuesdays: Mom's Coffee with Christ
Join us on Tuesdays after the 8:30 am Mass until 10:30 am in Room 2 of Fr. Kelley Wing for coffee, scripture, and sharing. Enter via door #19 along Stonewall Road. Children 5 and under welcome.
7:30-9:00 p.m. in the St. John Vianney Room (in the Parish Activity Center) – Theological studies vary from books to encyclicals to scripture…come & grow in faith!
Thursdays: Legion of Mary
Calling all Young Adults ages 18-40! The 
Legion
 of Mary is starting a new praesidium/chapter just for you! Founded in Dublin, Ireland in 1921 by Servant of God Frank Duff, the 
Legion
 of Mary is the largest apostolic organization in the Catholic Church. Its mission is for its members to grow in personal holiness and save the souls of others in union with Mary.
This new praesidium is the perfect way to meet like-minded Catholics, do works of service together in pairs, and learn more about the beauty of the Catholic Church. What types of works of service, you ask? Doing home enthronements to the Sacred Heart of Jesus (conserving the Faith), visiting nursing home residents (consoling the faithful), door-to-door evangelization (converting the strayed or lukewarm), pilgrim Virgin statue visitations, and much more.
Meetings are held on Thursdays at 7pm in the St. Mary Room of the Parish Activities Center at All Saints Catholic Church. Bring a friend, we can't wait to meet you!
CANCELED: Wednesday, January 1st: P3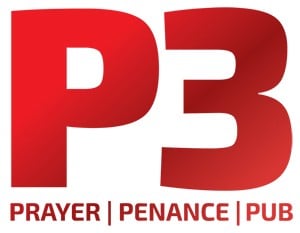 **Please note there will be no P3 for January due to the New Year Holiday.**
Wednesday, January 15th: St. Lucy Service Outreach
7:00-9:00 p.m. – Meet at the St. Lucy Catholic Charities Food Warehouse and then help clean, sort and pack food. Simply meet us at 7:00 at 8426 Kao Circle in Manassas.