Join us for our fun upcoming events! Be sure to check our Facebook Page for the latest updates!
7:30-9:00 p.m. in the St. John Vianney Room (in the Parish Activity Center) – Theological studies vary from books to encyclicals to scripture…come & grow in faith!
Thursdays: Legion of Mary
Calling all Young Adults ages 18-40! The 
Legion
 of Mary is starting a new praesidium/chapter just for you! Founded in Dublin, Ireland in 1921 by Servant of God Frank Duff, the 
Legion
 of Mary is the largest apostolic organization in the Catholic Church. Its mission is for its members to grow in personal holiness and save the souls of others in union with Mary.
This new praesidium is the perfect way to meet like-minded Catholics, do works of service together in pairs, and learn more about the beauty of the Catholic Church. What types of works of service, you ask? Doing home enthronements to the Sacred Heart of Jesus (conserving the Faith), visiting nursing home residents (consoling the faithful), door-to-door evangelization (converting the strayed or lukewarm), pilgrim Virgin statue visitations, and much more.
So, YOU are warmly invited to the
Legion
of Mary young adult praesidium! Meetings are held on Thursdays at 7pm in the St. Mary Room of the Parish Activities Center at All Saints Catholic Church. Bring a friend, we can't wait to meet you!
Tuesday, July 16th-Sunday July 21st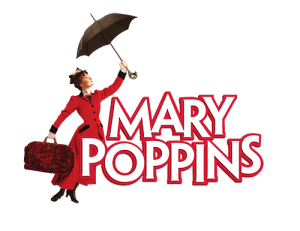 A number of our young adults are involved in this musical put on by our very own Upper Room Theatre Ministry at All Saints!
One of the most popular movies of all time is capturing hearts in a whole new way…as a "practically perfect" Broadway musical!
Based on the stories of P.L. Travers' and the classic Disney film, this magical musical is filled with spoonfuls of imagination, heart, and whimsy. You and your family will be swept away by such iconic tunes as "Step in Time," "Chim Chim Cher-ee" and, of course, "Supercalifragilisticexpialidocious."
Mary Poppins delighted Broadway audiences for over 2,500 performances and received nominations seven Tony Awards, including Best Musical. But don't worry if you missed it in New York, because we're bringing Broadway to Manassas for you this summer! Perfect for adults and children alike, this is an exciting production you won't soon forget!
Performances run Tuesday, July 16 through Sunday, July 21 (7:30pm Tuesday-Saturday, with additional 1:30pm matinees on Saturday and Sunday). All proceeds support the theatrical renovations to our new performing arts center and also support our youth and young adult ministries and mission trips.
Wednesday, July 17th: St. Lucy Service Outreach: CANCELED
***CANCELED DUE TO LOW FOOD SUPPLY***
7:00-9:00 p.m. – Meet at the St. Lucy Catholic Charities Food Warehouse and then help clean, sort and pack food. Simply meet us at 7:00 at 8426 Kao Circle in Manassas.
Wednesday, August 7th: P3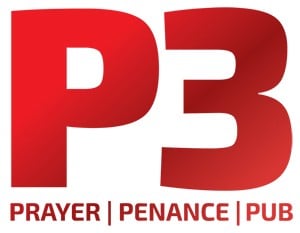 6:30 p.m. – Confessions (arrive at the latest by 6:00 if you want to make it to confession).
7:00-8:00 p.m.  – Adoration in the chapel and a short reflection.
8:00 p.m. – Dinner at a local pub or restaurant!
Monday, August 12th: Theology on Tap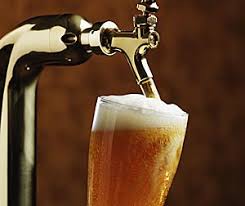 Manassas Theology on Tap! All adults (ages 21-39) single and married of all faith backgrounds are invited. Newly ordained Fr. Edouard Guilloux, Parochial Vicar at All Saints Parish, will be giving the talk. The talk begins at 7:30 pm. Invite your friends! Arrive early to get a seat and some food!
Manassas TOT, cosponsored by Arlington Young Adult Ministry and All Saints Young Adult Ministry, is held on the second Monday of each month at Old Town Sports Pub located at 8971 Center St, Manassas, Virginia.
Friday, August 30th: FOOLS! Improv Comedy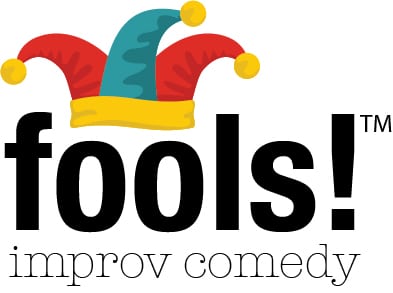 Join us for a family-friendly show that will have you laughing until it hurts. FOOLS! Improv comedy is comprised of many of our own community, and is on a mission to bring the joy God placed inside of us all to life! This show will be Friday, August 30th at 7:00pm in the All Saints Parish Activity Center (PAC). Tickets will be sold at the door, $7/per person. Proceeds will benefit All Saints Young Adults.