Join us for our fun upcoming events! Be sure to check our Facebook Page for the latest updates!
7:30-9:00 p.m. in the St. John Vianney Room (in the Parish Activity Center) – Theological studies vary from books to encyclicals to scripture…come & grow in faith!
Thursdays: Legion of Mary
Calling all Young Adults ages 18-40! The 
Legion
 of Mary is starting a new praesidium/chapter just for you! Founded in Dublin, Ireland in 1921 by Servant of God Frank Duff, the 
Legion
 of Mary is the largest apostolic organization in the Catholic Church. Its mission is for its members to grow in personal holiness and save the souls of others in union with Mary.
This new praesidium is the perfect way to meet like-minded Catholics, do works of service together in pairs, and learn more about the beauty of the Catholic Church. What types of works of service, you ask? Doing home enthronements to the Sacred Heart of Jesus (conserving the Faith), visiting nursing home residents (consoling the faithful), door-to-door evangelization (converting the strayed or lukewarm), pilgrim Virgin statue visitations, and much more.
So, YOU are warmly invited to the
Legion
of Mary young adult praesidium! Meetings are held on Thursdays at 7pm in the St. Mary Room of the Parish Activities Center at All Saints Catholic Church. Bring a friend, we can't wait to meet you!
Wednesday, August 21st: St. Lucy Service Outreach
7:00-9:00 p.m. – Meet at the St. Lucy Catholic Charities Food Warehouse and then help clean, sort and pack food. Simply meet us at 7:00 at 8426 Kao Circle in Manassas.
Friday, August 30th: FOOLS! Improv Comedy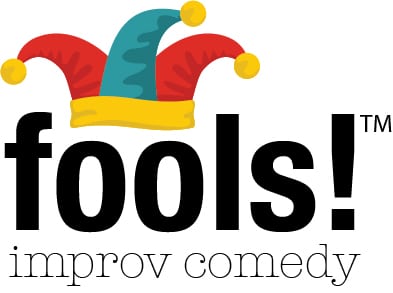 Join us for a family-friendly show that will have you laughing until it hurts. FOOLS! Improv comedy is comprised of many of our own community, and is on a mission to bring the joy God placed inside of us all to life! This show will be Friday, August 30th at 7:00pm in the All Saints Parish Activity Center (PAC). Tickets will be sold at the door, $7/per person. Proceeds will benefit All Saints Young Adults.
Wednesday, September 4th: P3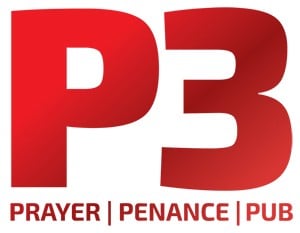 6:30 p.m. – Confessions (arrive at the latest by 6:00 if you want to make it to confession).
7:00-8:00 p.m.  – Adoration in the chapel and a short reflection.
8:00 p.m. – Dinner at a local pub or restaurant!
Saturday, September 7th: 13th Annual Diocesan Young Adult Mass & Reception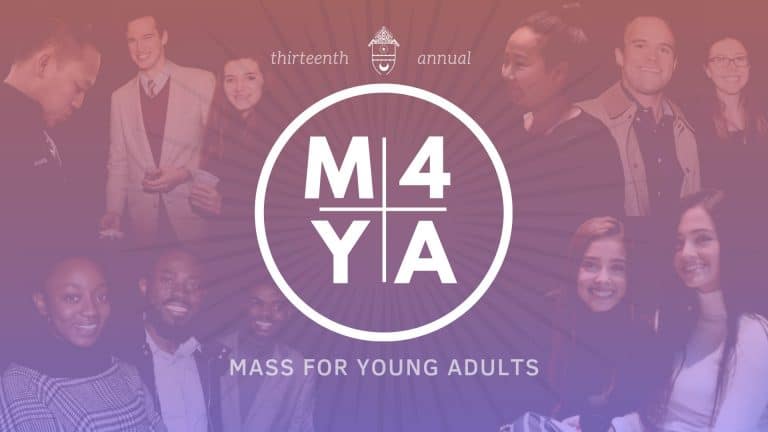 All Young Adults (ages 19 -39, single and married) are invited to join us for the 13th Annual Diocesan Mass & Reception for Young Adults at 5:30 p.m. on Saturday, September 7th at our Mother Church – the Cathedral of St. Thomas More. The Principal Celebrant of the Mass will be Bishop Burbidge; concelebrated with his Diocesan priests. At the reception with Bishop Burbidge, there will be complimentary beer, wine, and delicious appetizers! See old friends and enjoy meeting new ones with our SALSA dancing lessons. FREE Childcare will be offered: https://tinyurl.com/M4YACares.
Monday, September 9th: Theology on Tap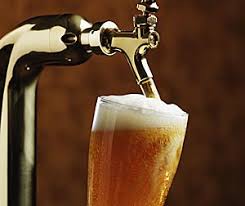 Manassas Theology on Tap! All adults (ages 21-39) single and married of all faith backgrounds are invited. James Starke, Ph.D., Director of Divine Worship for the Diocese of Arlington, will be giving the talk entitled, "The Return of Analog." The talk begins at 7:30 pm. Invite your friends! Arrive early to get a seat and some food!
Manassas TOT, cosponsored by Arlington Young Adult Ministry and All Saints Young Adult Ministry, is held on the second Monday of each month at Old Town Sports Pub located at 8971 Center St, Manassas, Virginia.
Friday, October 4th-Sunday October 6th: Young Adult Retreat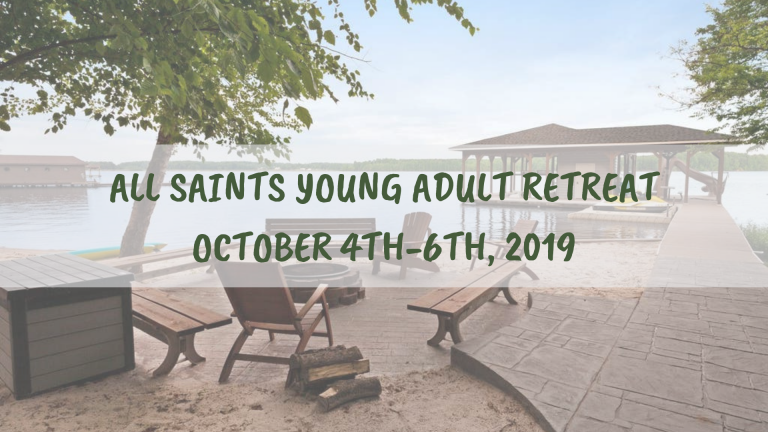 Our
Third Annual Young Adult Retreat
will be held on Lake Anna in Bumpass, VA. It is about 1.5 hours from All Saints, and has a beautiful beachfront. The retreat will consist of a time of prayer, restoration, deep reflection, and an opportunity to grow more with the Lord.
This retreat is for those ages 21-39.
Our retreats are very community-based and have a very close and connected atmosphere. We will be staying in a lake house, and will have home-cooked meals. If you have been looking for dedicated time with God, a chance to be with other like-minded young adults, a time for discernment, or even if you are struggling in your prayer life, come and join us.
Everyone should arrive by 7:00pm on Friday, October 4th. Details regarding carpooling will be sent out prior to retreat.
***Please Note: Snacks will be provided upon arrival, please plan to eat dinner beforehand on Friday.***
We will depart from the retreat on Sunday, October 6th by 12:00pm.
We have a limited number of spots available for this retreat. Registered parishioners of All Saints will have priority. Please sign up as soon as possible to ensure your registration. The retreat weekend is $120 for two nights of lodging, meals (all Saturday meals, breakfast Sunday, and snacks throughout the weekend) and materials for retreat. ***Payment is due upon registration in order to secure your spot.*** If we do not receive your payment, we will not be able to hold your spot.