Join us for our fun upcoming events! Be sure to check our Facebook Page for the latest updates!
Wednesday, November 29th: Thanksgiving Potluck
We are having a potluck! A number of you have mentioned your interest in getting together for a Thanksgiving potluck and this one just happens to be about a week later! Join us in the Upper Room from 6:30pm-8:30pm for food, drinks, and fun! Bring your favorite dish and game to share. BE SURE TO SIGN UP! We need food or we will all be sitting there with board games! (if you don't feel like cooking…snag some leftovers from Thanksgiving to bring!) Sign up here.
World Youth Day: Panama- January 2019

We are excited to announce that the Diocese of Arlington will be offering a pilgrimage to World Youth Day 2019! They have already secured great lodging in downtown Panama City that will allow us offer a basic "long weekend" pilgrimage option. This trip is open to anyone between the ages of 19-35. The trip is January 24-28, 2019. 5 days/4 nights. Estimated cost $2100. Package includes: roundtrip airfare, ground transportation, 3 star hotel accommodations, most meals, WYD registration fee, pilgrim backpack, and Diocese of Arlington WYD t-shirts. If interested, please contact Brendan Gotta directly ASAP, who will be taking a group of young adults with the diocese. His email is: b.gotta@arlingtondiocese.org
Friday, December 15th: The Last Jedi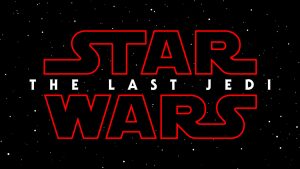 There has been a bit of a buzz among our young adult group regarding the new Star Wars movie coming out. Interested in seeing it with us? We are planning on going on
Friday, Dec. 15th to the 10:35pm showing at Rave Cinemas in Centerville.
Buy your tickets online here ahead of time!!! You reserve your seats when you buy your ticket. We are aiming for rows C & D. Be sure to buy your tickets sooner rather than later, tickets are selling out fast!
Saturday, December 16th: Advent Morning of Reflection
Join young adults for a Advent Morning of Recollection on Saturday, December 16th at St. James Catholic Church in Falls Church, Virginia. This event is a perfect way to prepare for the coming of our Lord. The morning will be led by Fr. Jeb Donelan.
The schedule will run as followed:
9:00 a.m. Coffee and Donuts in the Parish Hall
9:30 a.m. Open with Exposition of the Blessed Sacrament.
9:45 a.m. Reflection given by Fr. Jeb
10:15 a.m. Holy Hour (the Sacrament of Confession will also be available)
11:15 a.m. Holy Hour concludes with Benediction
11:30 a.m. Mass
12:15 p.m. Mass ends / Advent Morning of Recollection concludes
Questions? Email Brendan Gotta at B.Gotta@arlingtondiocese.org