Join us for our fun upcoming events! Be sure to check our Facebook Page for the latest updates!
Wednesday, February 21st: St. Lucy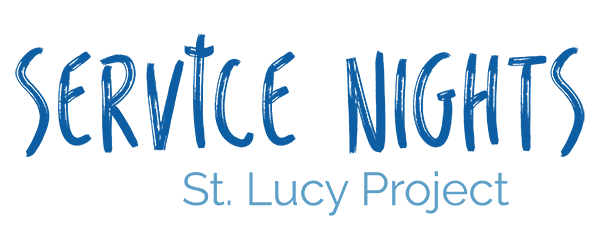 7:00-9:00 p.m. – Meet at the St. Lucy Catholic Charities Food Warehouse and then help clean, sort and pack food. Simply meet us at 7:00 at 8426 Kao Circle in Manassas.
Saturday, February 24th: Young Adult Inspire With Holy Desire
Keys to Happiness in Relationships and Life
at St. Timothy Parish.
Day Includes: Talks on developing the virtue of friendship, how to get motivated to go after your dreams and realize your potential, marriage and vocational tips for single, married, and those discerning their vocation, as well as a Holy Hour, Mass, and Confessions after the retreat.Cost is $20 and will cover continental breakfast, lunch, and overall day of reflection. To register or for more information, contact Deacon Anthony at:
deaconanthony@sttimothyparish.org
Saturday, March 10th: Lenten Morning of Recollection
Join young adults for a Lenten Morning of Recollection on Saturday, March 10th at St. Ambrose Catholic Church in Annandale, VA. This event is a perfect way to prepare for Holy Week and the Easter Triduum. Fr. Pawel Sass, Pastor at Our Lady Queen of Peace in D.C., will lead the morning.
The schedule will run as followed:
9:30 a.m. Bagels and Coffee in the Parish Hall
10:30 a.m. Open with Exposition of the Blessed Sacrament.
10:45 a.m. Reflection given by Father Pawel Sass
11:10 a.m. Holy Hour (the Sacrament of Confession will also be available)
12:10 a.m. Holy Hour concludes with Benediction
12:25 a.m. Mass
1:00 p.m. Mass ends / Lenten Morning of Recollection concludes
Questions? Email Brendan Gotta at B.Gotta@arlingtondiocese.org
January 2019: World Youth Day-Panama
We are excited to announce that the Diocese of Arlington will be offering a pilgrimage to World Youth Day 2019! They have already secured great lodging in downtown Panama City that will allow us offer a basic "long weekend" pilgrimage option. This trip is open to anyone between the ages of 19-35. The trip is January 24-28, 2019. 5 days/4 nights. Estimated cost $2100. Package includes: roundtrip airfare, ground transportation, 3 star hotel accommodations, most meals, WYD registration fee, pilgrim backpack, and Diocese of Arlington WYD t-shirts. If interested, please contact Brendan Gotta directly ASAP, who will be taking a group of young adults with the diocese. His email is: b.gotta@arlingtondiocese.org