Join us for our fun upcoming events! Be sure to check our Facebook Page for the latest updates!
Wednesday, March 21st: St. Lucy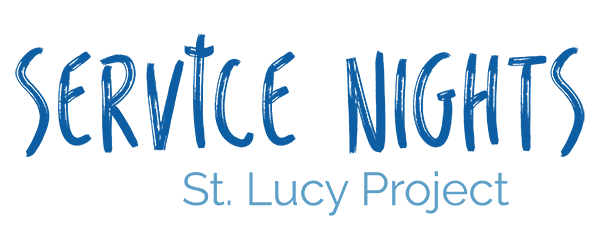 7:00-9:00 p.m. – Meet at the St. Lucy Catholic Charities Food Warehouse and then help clean, sort and pack food. Simply meet us at 7:00 at 8426 Kao Circle in Manassas.
6:30 p.m. – Confessions (arrive at the latest by 6:00 if you want to make it to confession).
7:00-8:00 p.m.  – Adoration in the chapel and a short reflection.
8:00 p.m. – Dinner at a local pub or restaurant!
Monday, April 9th: Manassas Theology on Tap
Manassas Theology on Tap! Come hear Fr. Noah speak. All adults (ages 21-39) single and married of all faith backgrounds are invited. Talk begins at 7:30 pm & ends with Q&A. Arrive early to get a seat and some food!
Event is held at: Taps-N-Apps, 9412 Main St. Manassas, VA 20110.
January 2019: World Youth Day-Panama
We are excited to announce that the Diocese of Arlington will be offering a pilgrimage to World Youth Day 2019! They have already secured great lodging in downtown Panama City that will allow us offer a basic "long weekend" pilgrimage option. This trip is open to anyone between the ages of 19-35. The trip is January 24-28, 2019. 5 days/4 nights. Estimated cost $2100. Package includes: roundtrip airfare, ground transportation, 3 star hotel accommodations, most meals, WYD registration fee, pilgrim backpack, and Diocese of Arlington WYD t-shirts. If interested, please contact Brendan Gotta directly ASAP, who will be taking a group of young adults with the diocese. His email is: b.gotta@arlingtondiocese.org